Our Brilliant Minds at Your Disposal
Meet our top experts! All of them are experienced researchers with at least a Master's degree. Most of them are native speakers hailing from the USA and Canada.
Hire an Expert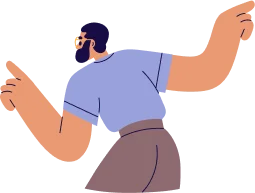 The multi-stage selection process, with only 2 out of 100 applicants joining our team, ensures that only the best experts are hired by PsychologyWriting.
Step 1
Primary selection
We evaluate the CV of the expert along with a writing assignment – a sample on a given topic that must be written from scratch within a one-hour timeframe.
Step 2
Interview
During an online interview, we speak with those who've passed the primary stage to evaluate their professional experience and personal characteristics.
Step 3
Personal mentoring
We invite the best candidates to put their talents to work under personal supervision for a one - month trial period.
Social sciences
History
Communication and Media
Art & design
Literature & languages
Health & medicine
Theology
Social sciences
Natural sciences
Political sciences
Health & medicine
Education
Technology
Get a custom essay
specifically for you
Our experts can deliver a custom essay specifically for you for only 13.00 11/page
Facts

about PsychologyWriting Experts
🇺🇸 Language proficiency
Most of our experts are native speakers from the US and Canada.
🎓 Academic degree
Our team members hold at least a Master's degree or higher.
📖 Research background
They are experienced researchers specializing in one or more areas.
📝 Flexibility
They are able to adjust their writing style to the requirements.
⭐️ Choose your expert
You can choose the expert with whom you have already interacted.